TRUSTED FOR OVER 30 YEARS
For over 30 years we have been committed to helping you protect what is most important to you.
CONTACT US TODAY
ESTATE PLANNING
We listen carefully to your concerns and desires so we can adequately assist you in developing a plan that will address your goals for your loved ones.
LEARN MORE
BUSINESS SERVICES CENTER
Whether you own a business or are thinking of starting one, we provide insights and information which you can put into practice, to ensure that your business and your legacy thrive and remain strong, now and into the future.
LEARN MORE
ESTATE SETTLEMENT
Through our Estate Settlement service our team can assist you in administering your trust or the trust of a loved one who is experiencing a period of disability.
LEARN MORE
EXIT PLANNING
Our Exit Planning Process is an owner-centered process that moves a business owner logically and progressively toward a successful business exit.
LEARN MORE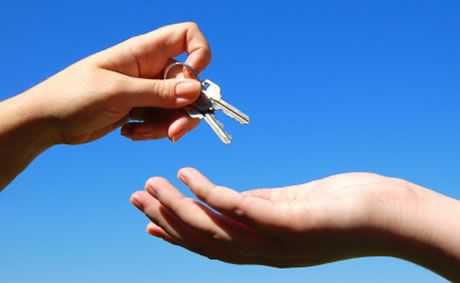 REAL ESTATE
We are dedicated to protecting your individual interests in real estate, whether you are a buyer or a seller, residential or commercial property.
LEARN MORE
WORKSHOPS
We are a Continuing Professional Education Program Sponsor licensed by the Pennsylvania State Board of Accounting.
LEARN MORE
We are following national and state recommendations and have expanded our capabilities for virtual consultations and meetings.  Call or email us today to set up a phone or zoom meeting with one of our attorneys.  Our office is fully staffed and ready to assist with any legal needs you may have.  For more information on how to set up a zoom meeting, call our office or visit Zoom's website.
We hope that you stay safe and healthy.
For over 30 years we have been committed to helping you protect what is most important to you. We achieve this through our unique planning processes, which combine our services with your other key advisors, to give you the control and the ability to make a difference for your family, friends and business. We are dedicated to providing comprehensive, highly personalized planning services to individuals, couples, families and businesses in our four primary practice areas: Estate Planning, Business Services Center, Nonprofit Organizations, and Real Estate.
We also serve as a resource for accountants, insurance professionals and financial advisors, providing experience and innovative solutions with a practical, systematic approach to planning. We work as a team with other planning professionals to create client-centered plans. We also offer continuing education programs, joint marketing workshops and strategic advisor networks to assist financial advisors in increasing their business.
How Will Pennsylvania's New Digital Asset Law Effect Your Estate?

August 6, 2020

Articles, Estate Administration/Probate, Estate Planning

What are Digital Assets? Most people in Pennsylvania have some sort of digital assets by now.  Virtually every financial institution in the country now offers online account access, e-statements, and...

Treating Children Fairly Does Not Necessarily Mean Equally

July 15, 2020

Articles, Estate Planning

Most parents want to treat their children fairly in their estate planning and many assume that means having their children inherit equally. But fair does not necessarily mean equal....

Are Handwritten Intentions Enforceable?

June 15, 2020

Articles, Estate Planning

Princess Diana Thought So… Princess Diana of Wales was one of the world's most loved celebrities – and one of the richest. Her tragic death in 1997 was...