TRUSTED FOR OVER 30 YEARS
For over 30 years we have been committed to helping you protect what is most important to you.
CONTACT US TODAY
ESTATE PLANNING
We listen carefully to your concerns and desires so we can adequately assist you in developing a plan that will address your goals for your loved ones.
LEARN MORE
BUSINESS SERVICES CENTER
Whether you own a business or are thinking of starting one, we provide insights and information which you can put into practice, to ensure that your business and your legacy thrive and remain strong, now and into the future.
LEARN MORE
ESTATE SETTLEMENT
Through our Estate Settlement service our team can assist you in administering your trust or the trust of a loved one who is experiencing a period of disability.
LEARN MORE
EXIT PLANNING
Our Exit Planning Process is an owner-centered process that moves a business owner logically and progressively toward a successful business exit.
LEARN MORE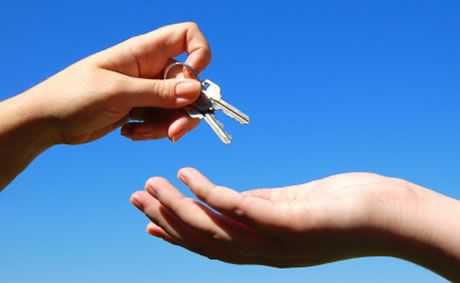 REAL ESTATE
We are dedicated to protecting your individual interests in real estate, whether you are a buyer or a seller, residential or commercial property.
LEARN MORE
WORKSHOPS
We are a Continuing Professional Education Program Sponsor licensed by the Pennsylvania State Board of Accounting.
LEARN MORE
We are following national and state recommendations and have expanded our capabilities for virtual consultations and meetings.  Call or email us today to set up a phone or zoom meeting with one of our attorneys.  Our office is fully staffed and ready to assist with any legal needs you may have.  For more information on how to set up a zoom meeting, call our office or visit Zoom's website.
We hope that you stay safe and healthy.
ABOUT CHEREWKA LAW
Estate Planning Attorney, Probate Lawyer, Business & Real Estate Lawyer in Wormleysburg, PA.
For over 30 years we have been committed to helping you protect what is most important to you. We achieve this through our unique planning processes, which combine our services with your other key advisors, to give you the control and the ability to make a difference for your family, friends and business.
We are dedicated to providing comprehensive, highly personalized planning services to individuals, couples, families and businesses in our four primary practice areas:
We also serve as a resource for accountants, insurance professionals and financial advisors, providing experience and innovative solutions with a practical, systematic approach to planning.
We work as a team with other planning professionals to create client-centered plans. We also offer continuing education programs, joint marketing workshops, strategic advisor networks to assist financial advisors in increasing their business and we even help with things like what important legal documents to keep.
Probate Attorney In Cumberland County, PA

January 8, 2021

Articles, Estate Administration/Probate

Considering hiring a probate lawyer in Cumberland County, PA? Learn why Cherewka Law has been trusted in Cumberland County for over 30 years.

What Happens After Probate is Closed?

January 8, 2021

Articles, Estate Administration/Probate

Closing an estate in PA can be lengthy and you need to be sure you follow all the proper protocols. Find out here what happens after probate is closed.

Ten Tips for Engaged Couples

December 2, 2020

Articles

December is the most popular month for engagements.  Young people getting engaged in Pennsylvania face many legal hurdles.  Here are ten tips to help you navigate those legal hurdles.