Getting your financial and legal house in order is likely the last thing on your mind during tax season. However, starting is much easier than you think. In fact, now is a perfect time. Don't hold this task off for later. Some careful thought and a little bit of work now can go a long way to help you feel 100% confident about your future and the future of your loved ones.
Why During Tax Season?
In preparation for the upcoming tax season, you may have already begun gathering some paperwork, like your property tax bill, yearend mortgage statement, or final pay stubs. Although filing your income taxes is different than putting your affairs in order, you're already in paperwork "mode." So now is the perfect time to reassess your legal and financial situation to create a new plan or update an existing one that no longer suits your circumstances.
Basic Estate Planning
All you need to do is start with a general list of everything that you own. You don't have to complete a comprehensive inventory. Think instead about categories of assets, like bank accounts, life insurance, real estate, vehicles, etc. Then, draw out your family tree and think about who will be your beneficiaries. If you don't put your wishes in writing, everything you've worked so hard to build may be liquidated and will be distributed according to the government's plan, known as intestacy.
Wills vs Trusts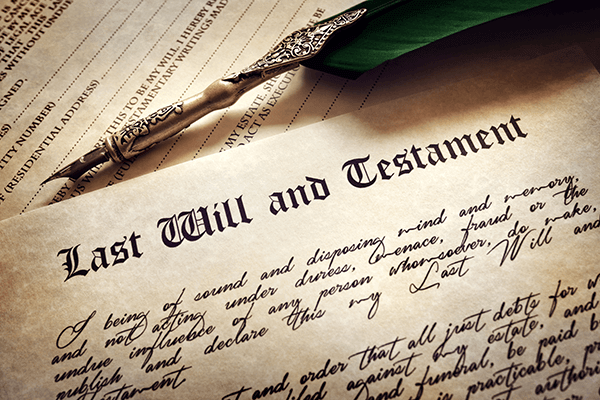 The foundation of all estate plans is wills and trusts. The best option for you depends on your individual circumstances.
A will is a legal declaration of your intentions on how you want to dispose of your property upon death. This document is not legally enforceable until after your passing and, therefore, it can be changed at any time before you die or have diminished mental incapacity. A will allows you to control what happens after you are gone.
A trust is a legal arrangement where a trustee manages a property for the benefit of the beneficiaries. There are many kinds of trusts, ranging from living trusts to complex dynasty trusts. Each type of trust has its own benefits and drawbacks, so talk with us about which one is the best fit for your circumstances.
Although there are many types of trusts, the one most people need is a living trust. It's a great alternative to a will because you can change it during your life. Additionally, a trust can provide financial protection should you become incapacitated and is often easier and less expensive to handle.  Another common type of trust is a testamentary trust, which is one that exists within the provisions of the will. Just like a will, a testamentary trust is not operative until your death, making them a little less flexible and more limited in function.
Benefits of Estate Planning
Estate planning can help provide financial stability for loved ones. Planning can help you designate guardians, distribute property, reduce tax liabilities, and achieve other personal goals. Organizing your financial and legal affairs is your opportunity to make impactful decisions about your assets, money, and healthcare.
Planning your estate may feel like a daunting task. We're here to help. You don't have to do this alone. Contact us today to discuss your options and organize your future.